The Aerosol Association of Australia has announced the appointment of Paul Wynn-Hatton, group technical director for Callington, as president of the Association.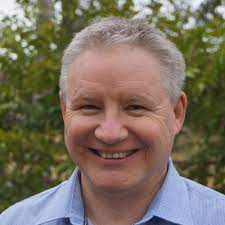 Wynn-Hatton has a PhD in Organic Chemistry from Sydney University and has worked in the aerosol industry for over 30 years.
He joined the Association's Executive Committee in 2016 and has served as Treasurer for more than five years, as well as participating in several technical sub-committees and working groups.
Paul Wynn-HatHe has held many roles with a diverse variety of organisations, including Reckitt, SC Johnson, Bristol Myers and Pax Australia, as well as running a successful technical consulting business for more than 15 years.  He has a strong international focus, having worked for several years overseas and is strongly engaged with the Asian region, where he sees many opportunities for deeper engagement and growth.
"The Association has a significant role to play in contributing to the debate around safety, efficacy and sustainability and in helping to drive change and growth throughout the industry," said Wynn-Hatton.
"The new Executive is a diverse team with a great cross-section of knowledge in technical, production, marketing and supply and I look forward to working with them over the next 12 months," noted Philip Fleming, executive director of the Aerosol Association of Australia.
David Cowper, of Melbourne-based contract packer Ensign Laboratories stays on as the Association's Executive VP while Andrew McKinna, NSW General Manager, Jamestrong Packaging, takes up the role as Association Treasurer.